Mystical Myanmar
on Scenic Aura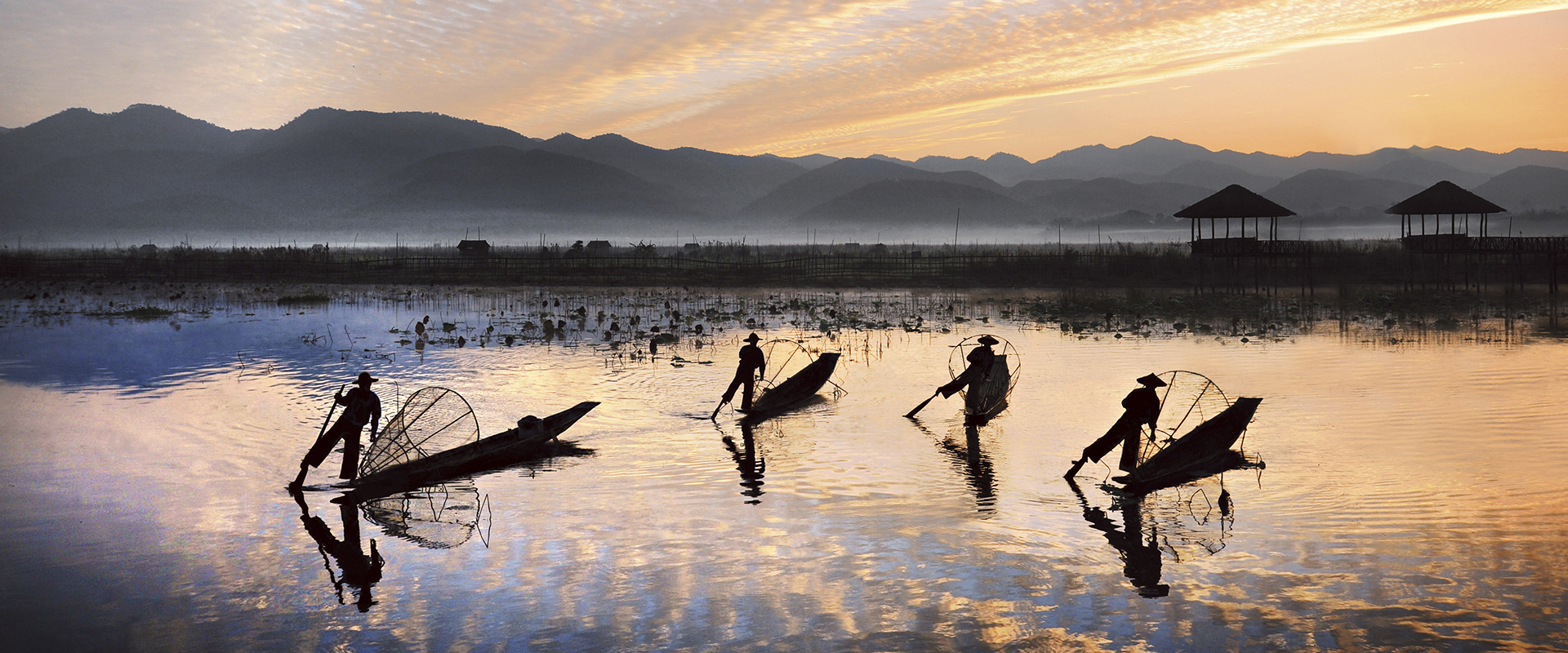 Uncover a gem of a land
Myanmar's many wonders are beloved by the people of this unique and mystical land. Jaw-dropping temples, delicate artwork and a transcendent spirituality are but a few of the many beautiful things you'll encounter on this journey.
Yangon is a truly lovely place to begin your travels. Spend time immersing yourself in the tapestry of cultures that live along the banks of the grand waterway, Inle Lake. Get in
...

At Scenic Luxury Cruises & Tours, our truly all-inclusive luxury cruises honor the beauty of time. We're not here to rush you from one attraction to the next. We want you to take the route less-traveled. We want you to take the Scenic route.
From tracing the intricate waterways of Bordeaux, to a once-in-a-lifetime journey through Southeast Asia, each Scenic experience is a handcrafted, personalized cruising adventure. This is more than just a river cruise; it's a journey you'll never
...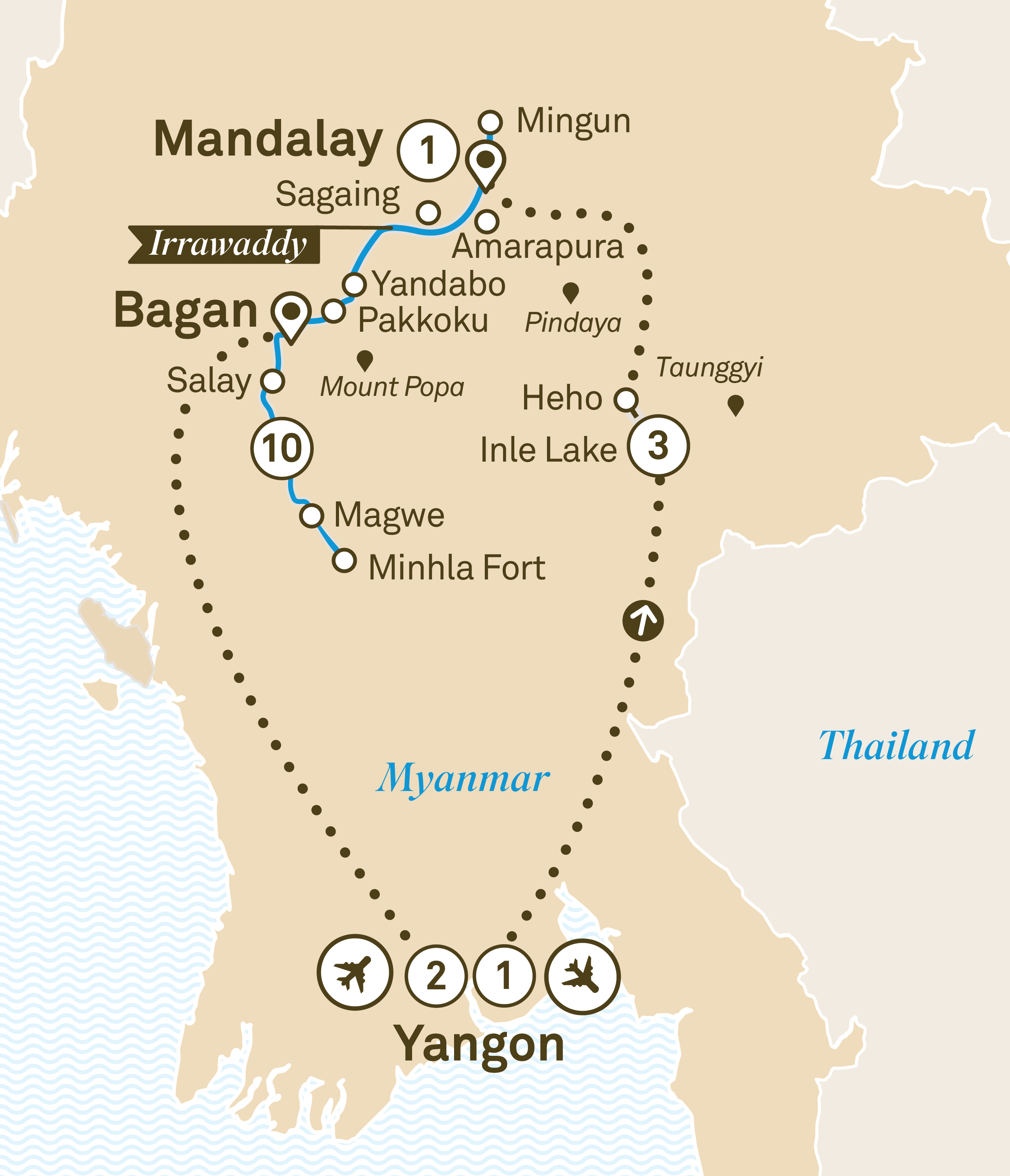 Day
Destination
1
Yangon
2
Yangon > Inle Lake
3
Inle Lake
4
Inle Lake
5
Inle Lake > Mandalay
6
Mandalay > Irrawaddy Cruise
7
Mingun > Amarapura
8
Sagaing
9
Yandabo > Pakkoku
10
Bagan
11
Bagan > Salay
12
Minhla Fort
13
Magwe
14
Sailing > Bagan
15
Bagan
16
Irrawaddy Cruise > Yangon
17
Yangon
18
Yangon